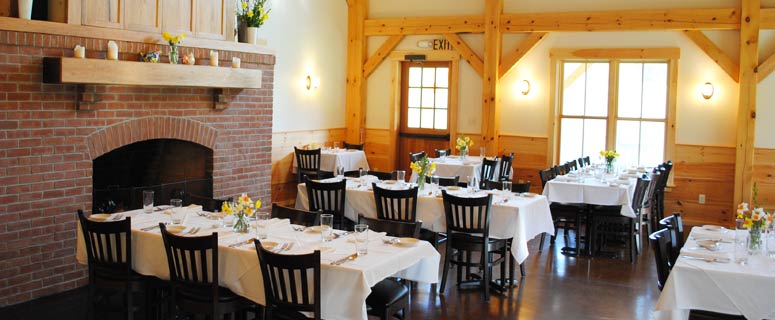 Farm to Table Dining
on Thursdays, Fridays & Saturdays
Specials Calendar
 Dinner on Thursdays, Fridays & Saturdays with al fresco dining &
limited indoor dining
Friday, August 7th~ Closed for Private Event
Thursday, August  20th~Third Thursday Farmer's Supper 
We are currently offering al fresco dining and limited indoor dining for dinner on Thursdays, Fridays and Saturdays by reservation only. 
Everything is a little bit different for both guests and staff as we implement Covid 19 safety protocols, but we hope that you will be able to enjoy the beauty and bounty of the farm, Chef Ira's delicious meal offerings, and feel at home with our Cloudland hospitality. We also ask for your patience as we navigate through all of the changes. 
We want you to be informed about dining with us.  Some of the procedures/changes include:
– Please wear a face mask on the premises except when you are seated at your table.  (Our staff will all be wearing them too.)
-When you are walking to your table, the restrooms, or back to your car, please follow physical distancing requirements. 
-If you need to enter the building,  please be sure to wear your face mask and use the hand sanitizer located outside the door of the building before entering. 
-Our staff will not be wearing gloves as we believe that this  becomes an excuse not to wash and disinfect hands, and after consultation with  the VT Dept. of Health, have decided that frequent hand washing and hand sanitation between serving customers is a better, safer  approach. 
-Our staff will be disinfecting bathrooms and high touch surfaces throughout the day and evening. 
-By State order, we are allowed to seat guests from only 2 families at one table and a maximum of 10 people at one table.
We know that many of you have enjoyed coming early before your dinner reservation to sit on the porch and have a glass of wine before dinner.  For now, we will not be able to allow that as we will have guests seated at tables both on the porch and on the lawn around the porch. Please arrive at the time of your reservation.  Your hostess or server will ask if you would like 15 minutes to have a refreshment at your table before we begin meal service or if you want us to begin food service immediately. 
We will be accepting cash, check or credit card for payment and if you have a "Tapable" credit card, Apple Pay or Google Wallet, the transaction can be "touchless".
It is BYOB for both lunch and dinner. We will no longer offer community ice buckets for chilling wine so feel free to bring a small cooler or bag with an ice pack to keep your wine chilled.  We can provide ice if needed. Chef Ira will also be making some fun and refreshing non-alcoholic beverages for you to enjoy.
For your comfort while dining outdoors under the Vermont sky, please be prepared for ALL weather conditions.  It may be hot when you arrive, but there is usually a breeze up here at Cloudland and an evening chill once the sun dips behind the western hillside. We will have citronella candles to help deter the bugs, but it might be wise to bring bug repellent as well.
~~~~~~
Chef Ira White prepares dishes made from ingredients that are grown right here at Cloudland and from other local organic farms. Absolutely everything we serve is made from scratch! You will have a choice of two options for lunch and the dinner will be selected by the chef.  All meals will utilize seasonal ingredients and will include beef, pork, chicken or turkey grown at Cloudland. If a member of your party requires a vegetarian entree or has other dietary restrictions, please mention that when making your reservation. All meals are fixed price, and Chef's menu selection for each meal will be posted here by Monday morning of each week.
BYOB if you'd like wine or beer before or during your meal. We charge a small corkage fee of $5 – 10 per table (depending on the number in your party) and provide glassware and corkscrews.
If you are looking for a place to purchase wine for your meal at Cloudland, each week Frank Billings, wine purveyor at F.H. Gillingham and Sons General Store on Elm St. in Woodstock selects the perfect wines to complement the Cloudland menu. Due to Covid 19 changes, Frank will be taking orders by phone or e-mail Monday through Friday for curbside pick up during the same hours and days.  If you would like to purchase wine or beer for your meal at Cloudland, you may reach him at fhgillingham@comcast.net or 802-457-2100. 
Reservations are required and can be made by calling us at (802) 457-2599.
**If you need to cancel your reservation or reduce the number of guests in your party
we ask that you please give us at least 24 hours notice.** 
Third Thursdays
~seatings 5 through 7:30 pm~


Thursday, Friday & Saturday Dinner
~seatings 5 through 7:30 pm~

A 3-course plated farmer's supper.
Casual fare with local ingredients.

A 3-course plated meal that includes appetizer, entree, and dessert.
White linens & local ingredients.
Corkage Fee ~ $5 per table or $10 for parties of 5 or more
Children ages 10 and under are welcome to dine for 1/2 price.